Nine days ago, this happened: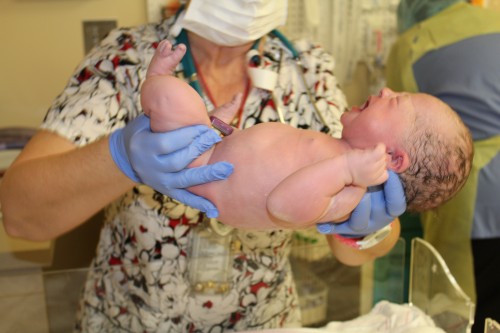 Eight days ago, she opened one eye to the world: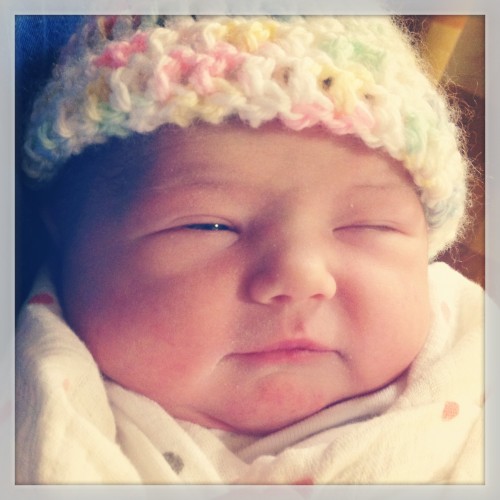 Seven days ago, one sister looked into the face of another, so alike in their newborn image it was as if she was looking back in time: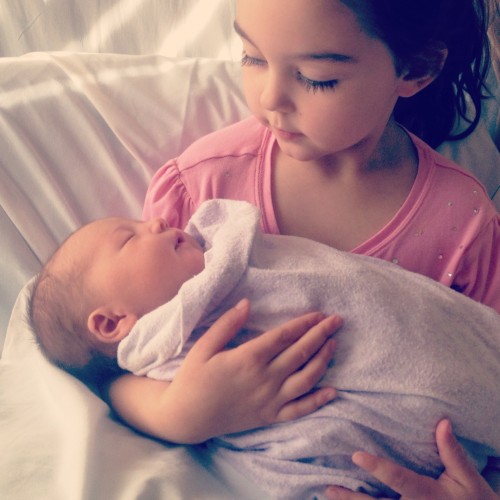 Six days ago, I read bedtime stories to my daughters. Plural. (No, of course I'm not co-sleeping my newborn with a preschooler, but she appeared to love On the Shores of Silver Lake):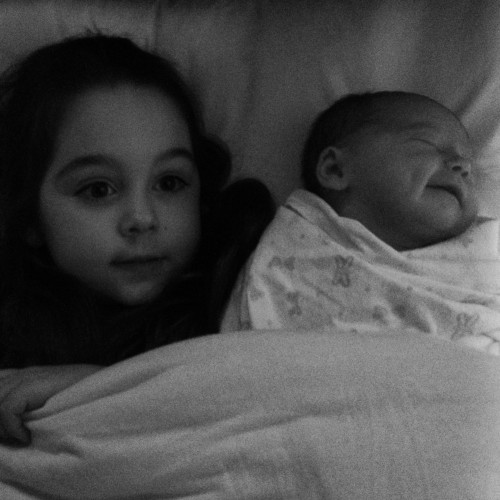 Five days ago, I didn't take a single photograph. Let's assume she was here, and she was cute, shall we?
Four days ago, a sleepy smile revealed two clear dimples and a hint of the grin that will be:
Three days ago, she wore owl pajamas that I picked out on the day I found out she was going to be a girl: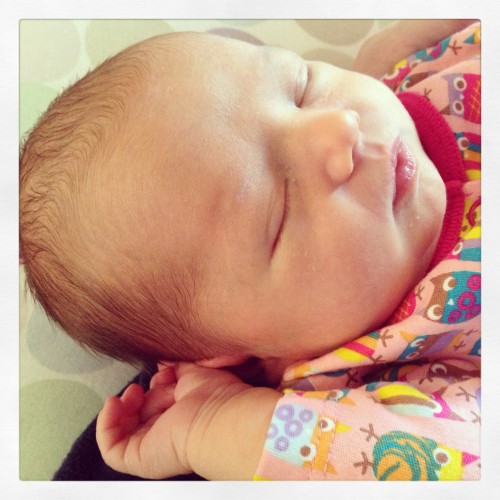 Two days ago, we bundled her up for her first visit to the pediatrician:
Yesterday, we went for a walk: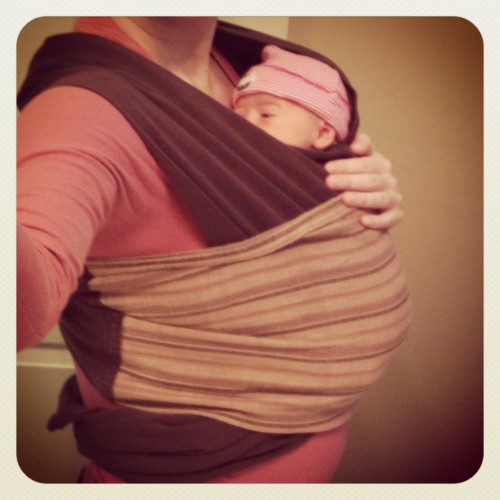 Today she is nine days old. I think maybe being born doesn't happen all at once, with a cry and a measurement of inches and pounds and ounces and a flurry of texts. I think maybe it happens over time, a slow awakening – for all of us – that she is here, at last.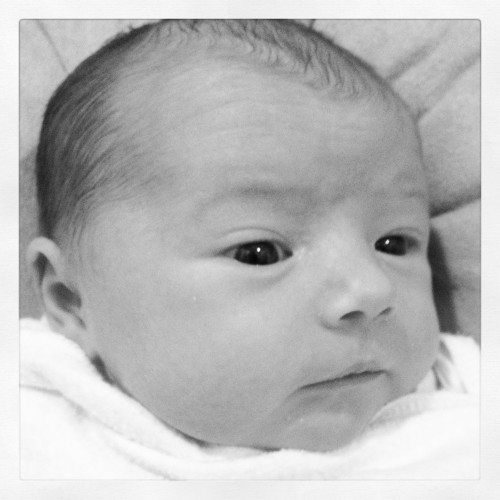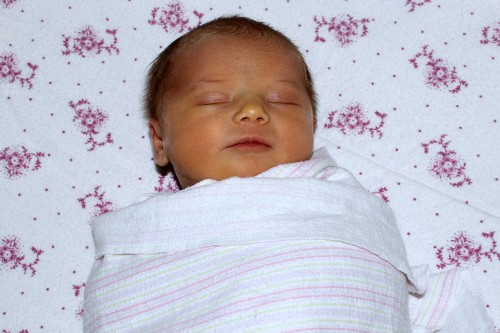 I'm hoping to get back to blogging these next few weeks – I feel like it's either now or I'm going to wake up six months from now wishing I'd documented this newborn phase a little more. So look for a little more frequency, a little less profundity, and a whole lotta pictures.
Speaking of pictures, if you want the really gratuitous stream, join me on Instagram.