Well, it's about time we wrapped up this here little home-improvement series, I think.
Because I am many things, but a DIY blogger is NOT one of them. And because the inhabitant of the closet nursery is now 7 weeks old. And because there is a huge bag of clothes in the closet nursery that are already TOO SMALL for her (sob).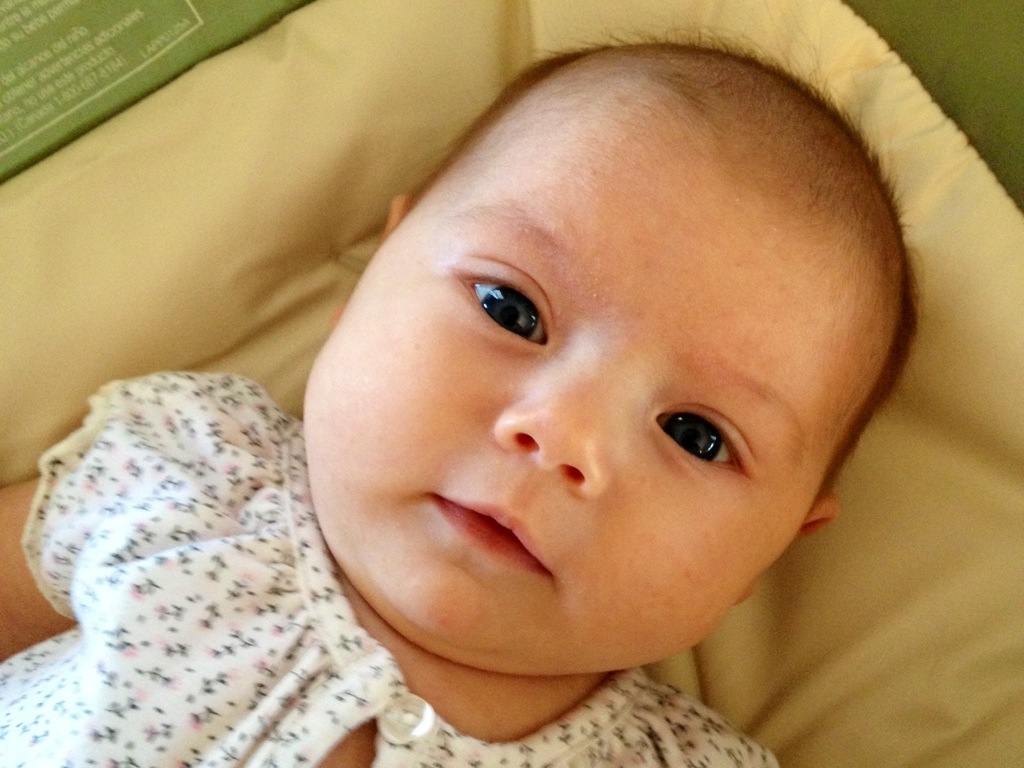 But before we get to the photos, let's review. If you're just tuning in, we converted one of our master bedroom walk-in closets into une petite chambre pour le bébé. (Translation: we put the baby in the closet.)
Here are the earlier posts in the series:
I have to say, the room turned out really cute and it's completely functional as a place to store baby's stuff. So far she has only slept in the closet (we've had the bassinet bedside) a few times, but it's quiet and dark and temperature controlled and I have high hopes for peaceful slumber in there.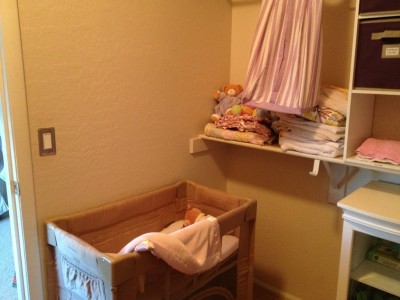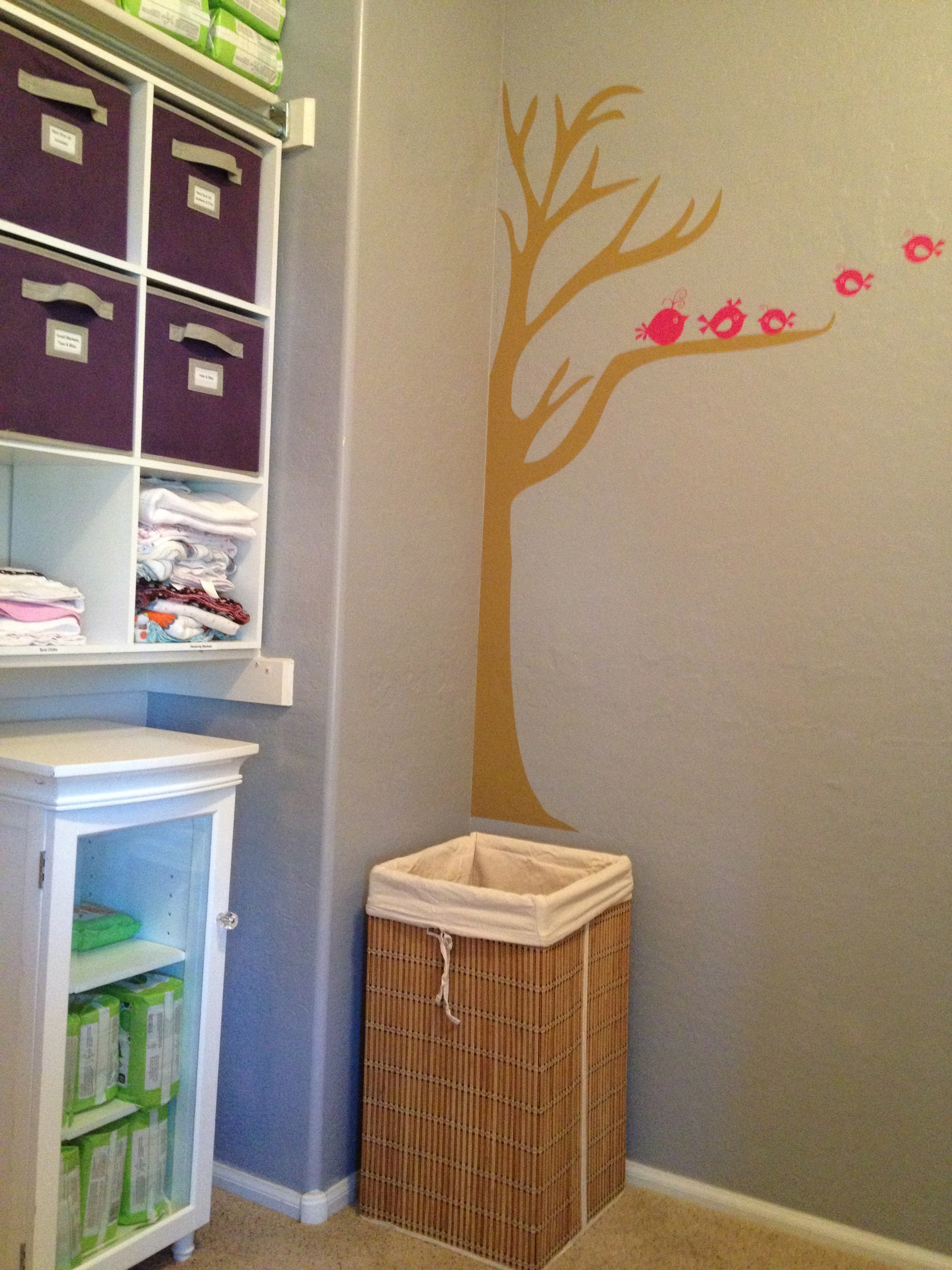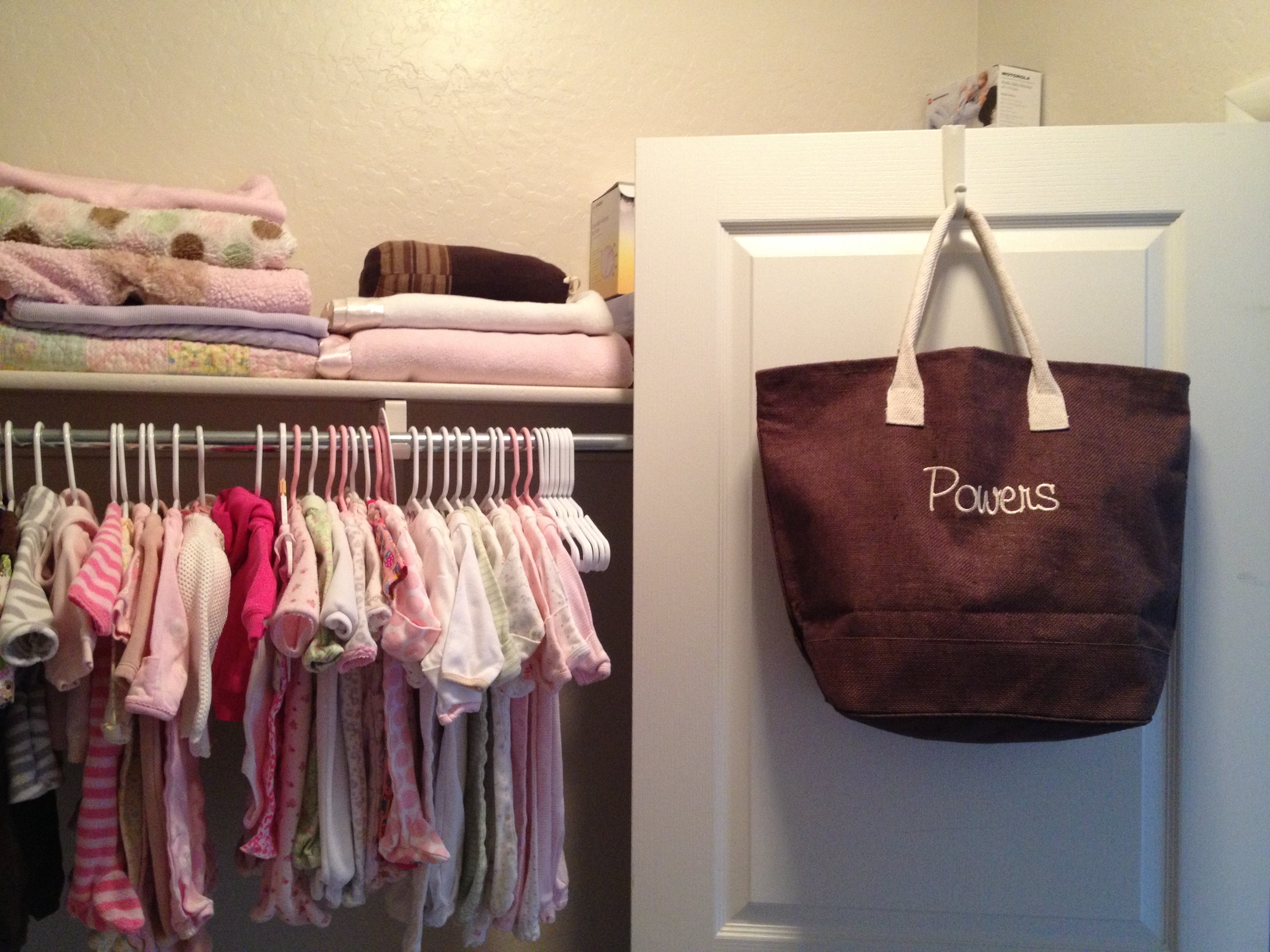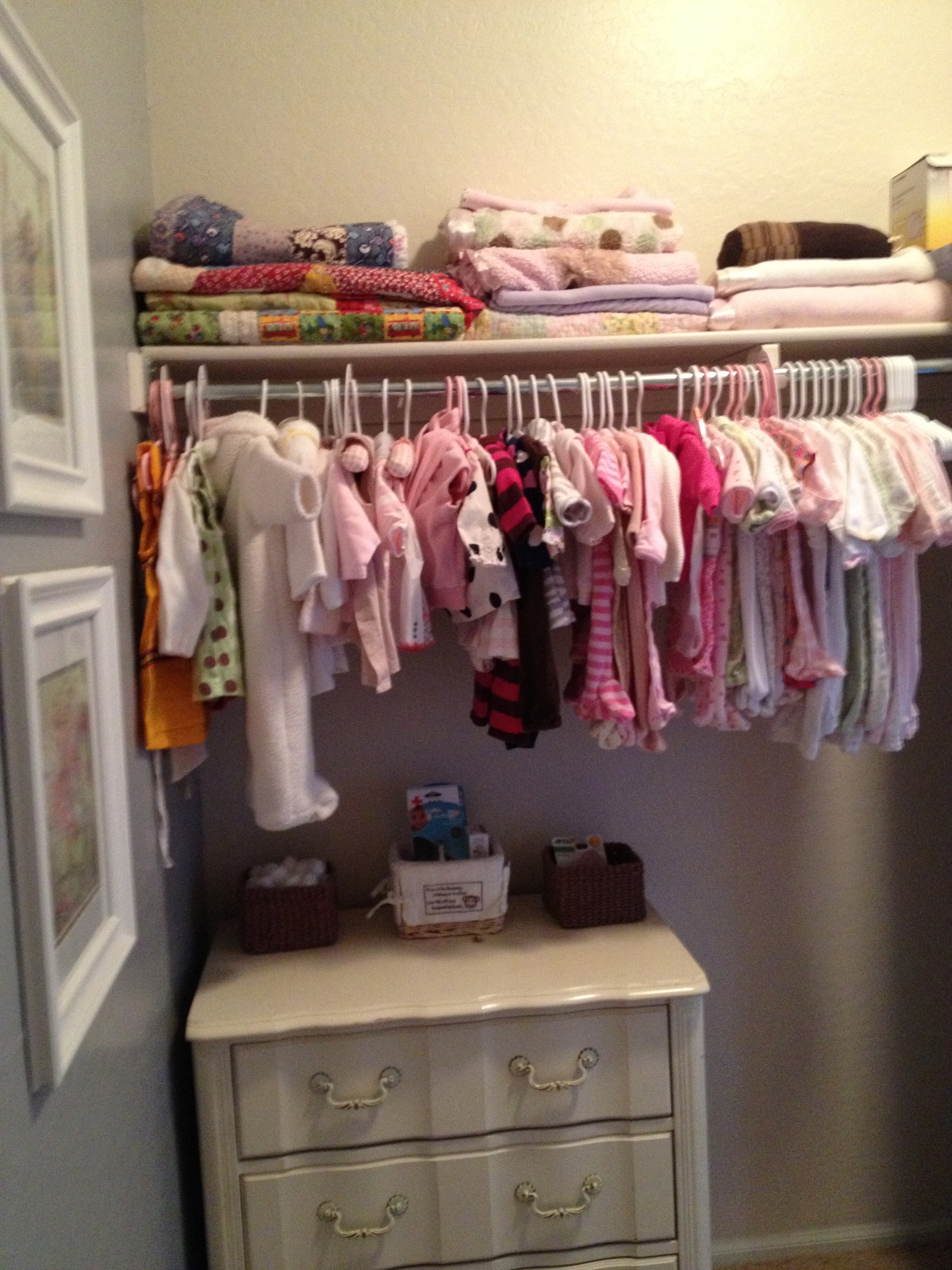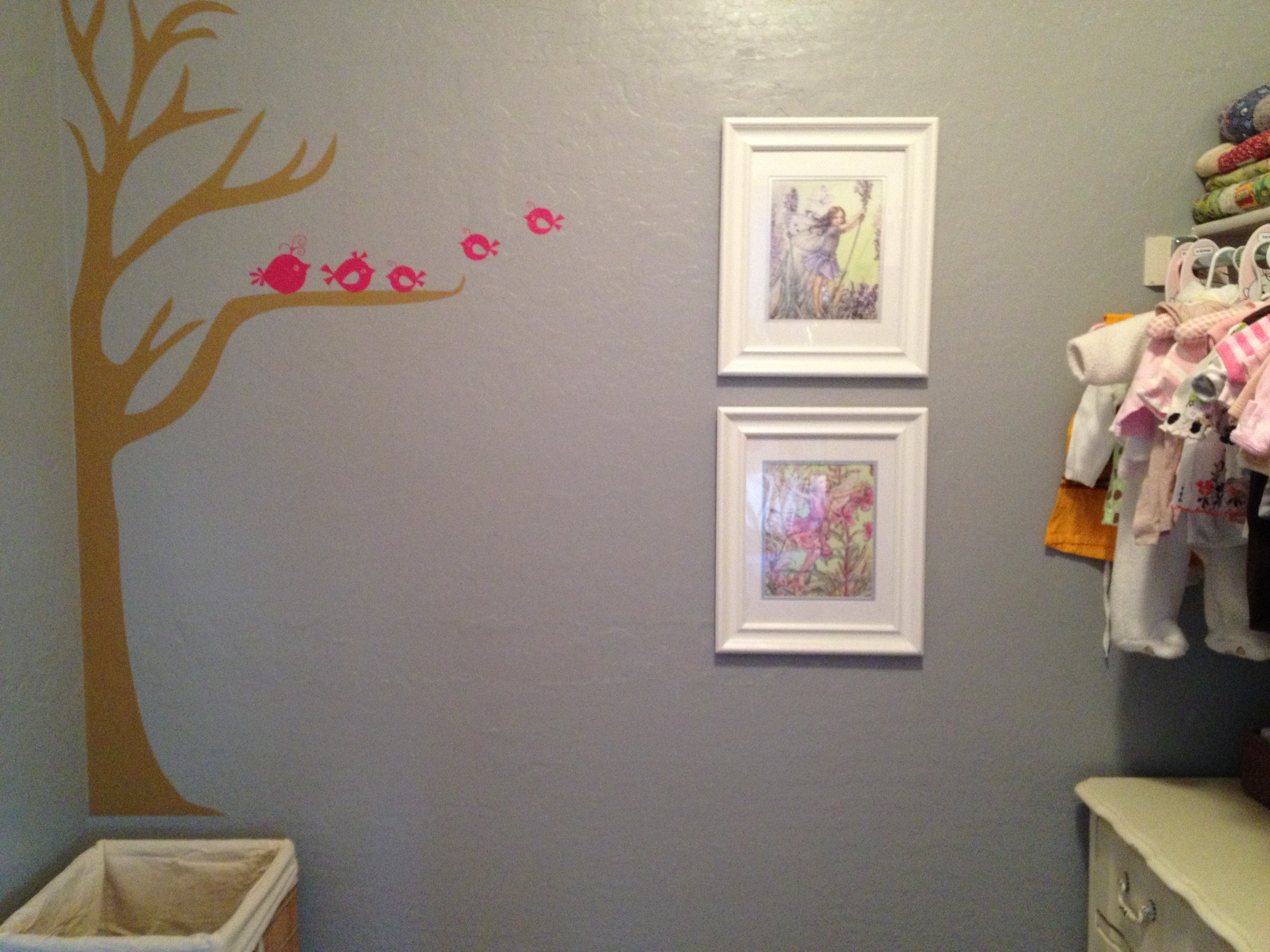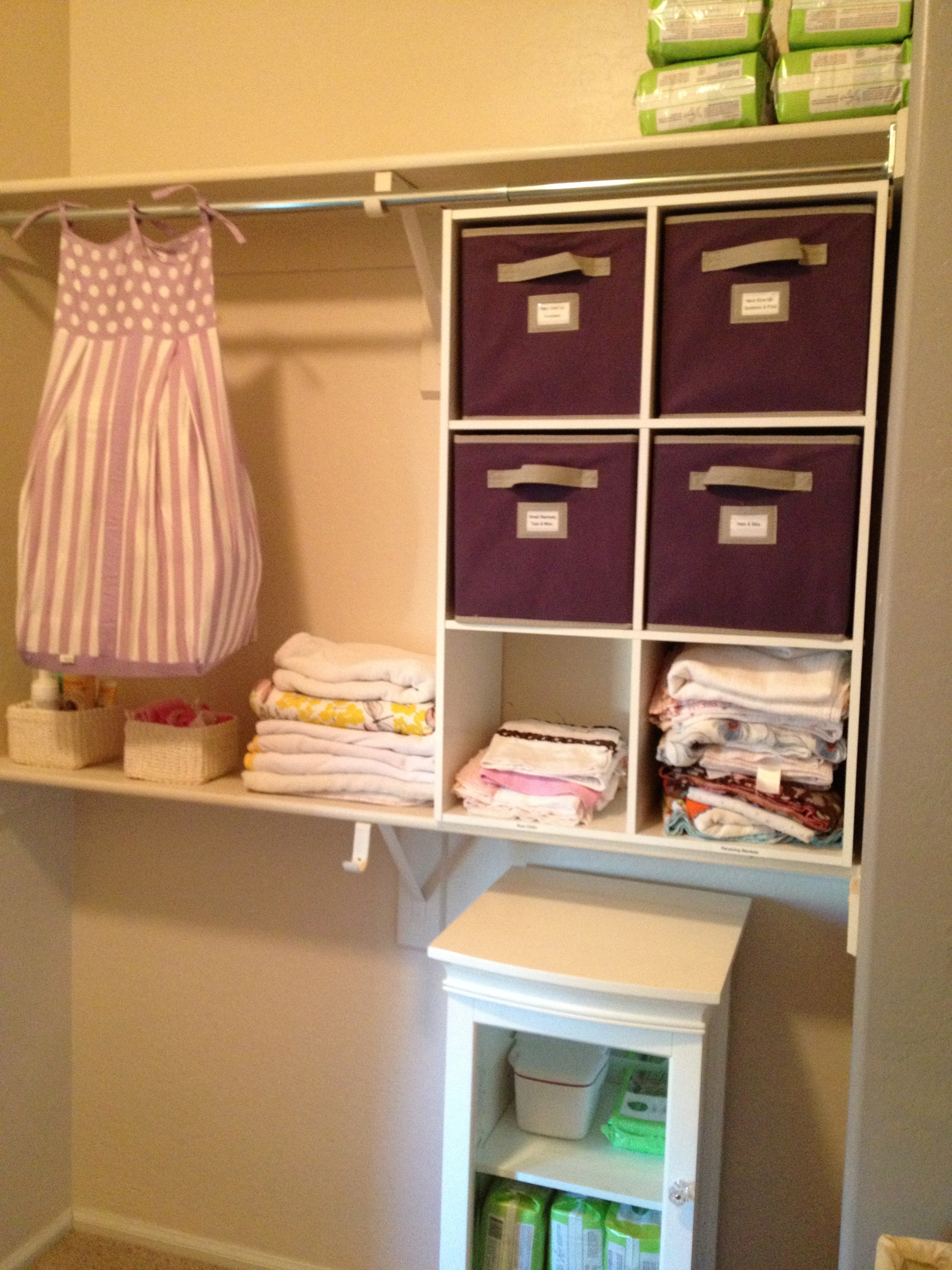 One of the surprise benefits to lots of hanging storage and very little dresser space is that I ended up hanging the majority of her clothes – including things like pajamas. It's as fast (or faster) to hang them as it would be to fold them, and it's easy to see what's clean (and in what sizes, since we're blowing through sizes one after another over here).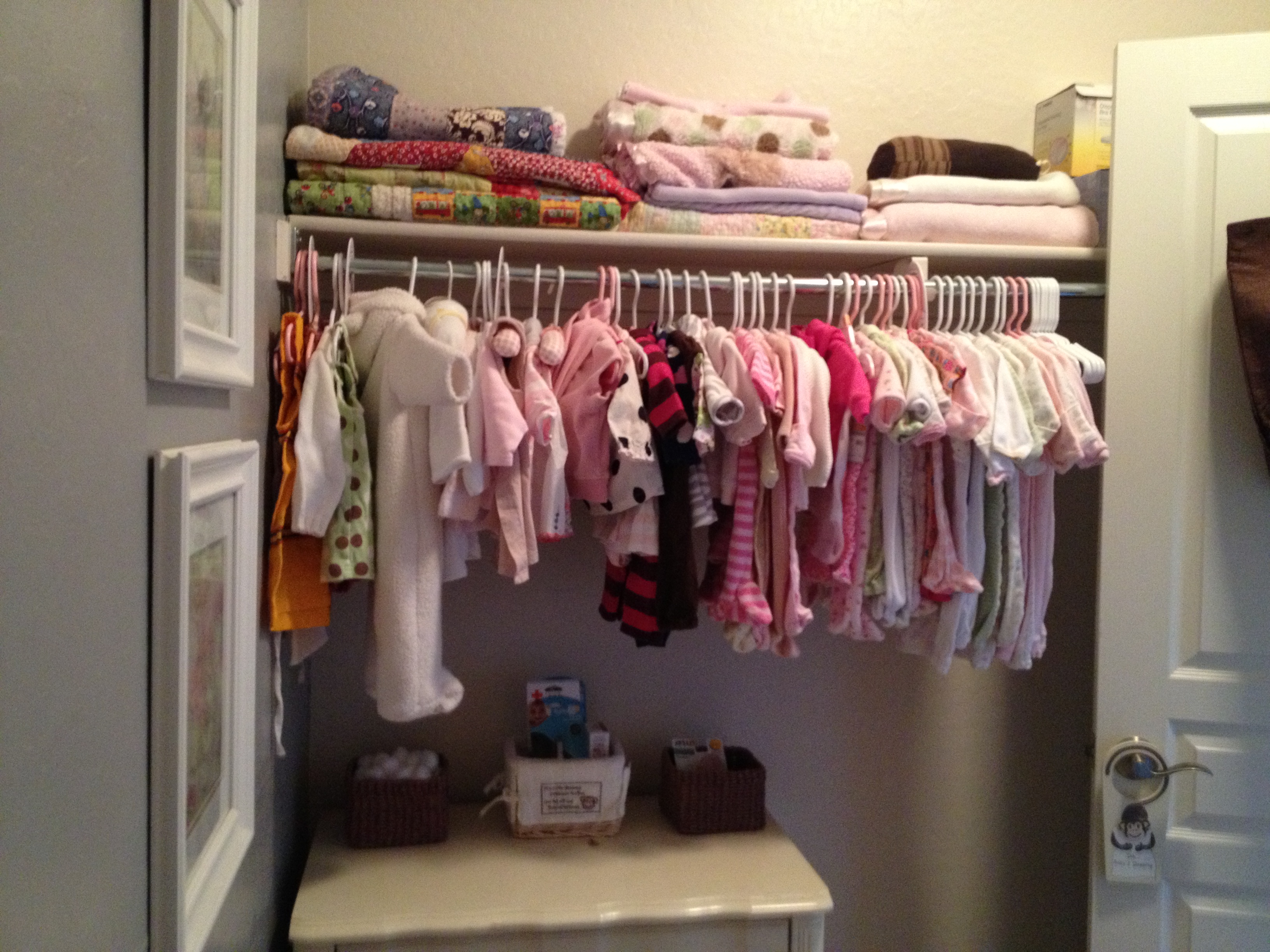 The one thing a closet nursery lacks that a traditional baby's room would have is a rocker/glider/chair for nighttime feedings. To solve this, we set up a little nursing/changing area in the upstairs loft just outside our bedroom. There's a futon there with comfortable pillows, a little side table for a glass of water, and we keep diapers and wipes nearby for middle-of-the-night changes.
Right now the plan is to have her in the closet until sometime this summer, at which point Boy Powers will move into the bottom bunk in his sister's room and Baby will get the crib in his room.
And now, back to our regularly scheduled programming of basically anything but DIY projects. Thanks for following along!