I am 28 weeks as of last Friday, which means things are getting serious. Like pre-register myself at the hospital serious. Like a charlie horse from HELL in the middle of the night serious. Like it's getting harder and harder to pick stuff up off the floor, so I'm coming to terms with a permanent carpet of candy wrappers and puzzle pieces in every room of the house. For serious.
It also means that all this talk of turning a closet into a nursery better actually happen. Progress has been slow, but I do have a few updates…
We have paint! On the wall! (and on Girl Powers's leg for maybe about two weeks before it all washed off).
BEFORE: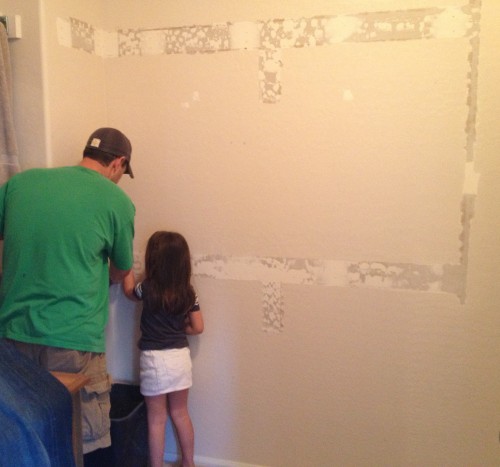 AFTER: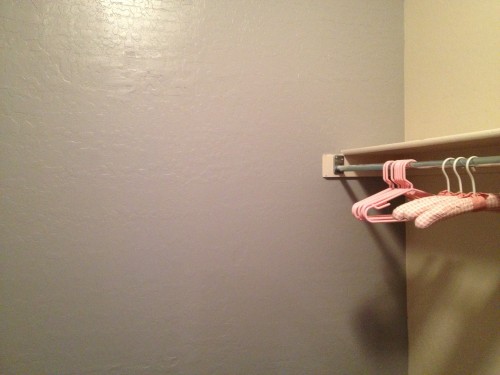 We also have bins from the Martha Stewart Living line at Home Depot. And strategically placed adorable baby clothes (not to be confused with the fourteen overflowing boxes of disorganized baby clothes which are NOT PICTURED).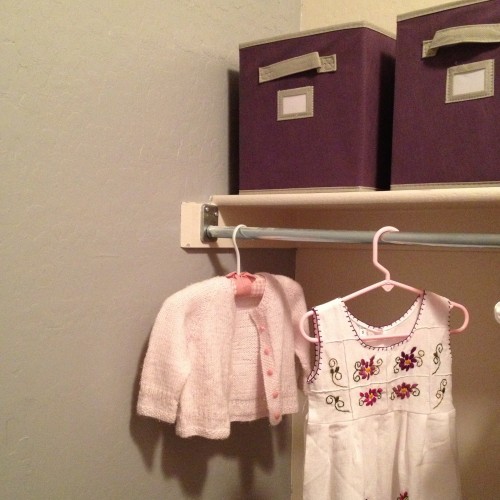 I love this sweet little table. I think I'll maybe put a battery-operated lamp on it (there are no outlets in the closet).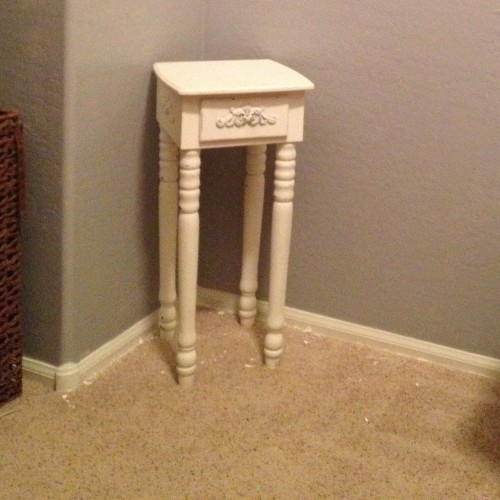 As of now, the closet still has its original inhabitant. That may or may not be because I am reluctant to start sharing my own closet space. We'll just have to wait until the desire to have a nursery trumps my desire to maintain my slovenly ways in privacy.
The other big development is with the kids' rooms. We got a great deal on bunk beds (they were the floor model at a local kids furniture boutique that recently went out of business) and couldn't resist. Even though the kids won't be actually bunking together for several more months, the beds are ready for them when the time comes!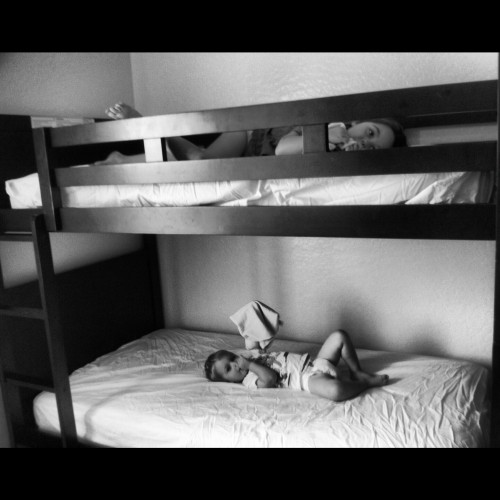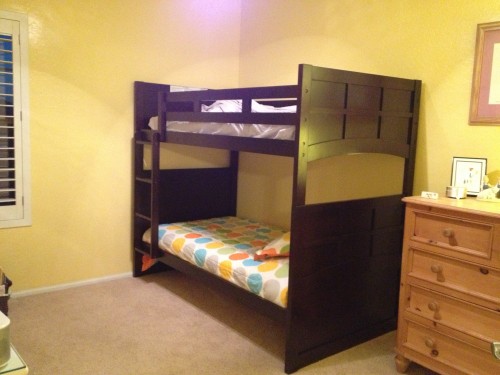 I found this cute polka-dot unisex bedding on Amazon. The rest of the transition to a shared boy/girl kids' room will probably happen later – like, next summer – but for now Girl Powers is enjoying her new digs.
Third trimester means countdown time. Look for more nursery updates coming soon!
What projects are going on in your home? Any tips on closet nurseries or room-sharing big kids?