If you follow me at all on social media, you may have caught wind of this oh, say, more than a month ago. I'm a bit delayed sharing it here on the blog – oops!
I was really honored to have another post up at The Huffington Post in March. This piece is one near and dear to my heart, written originally for The Happiest Home and published there about a year ago. It's a letter to two friends as they neared the end of their first pregnancies – two friends who are now, more than a year later, thriving and confident mamas whom I admire very much.
About a week after the post went up at HuffPo and I'd gotten lots of lovely internet love in the form of nice comments, shares, and emails, I got this: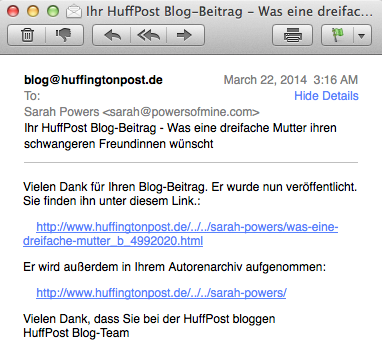 Sprechen sie HuffPost? I gathered by its similarity to the English version of the same email that my post was live on HuffingtonPost.de, and headed right over to read myself in German. Which, in case you're wondering, looks like this: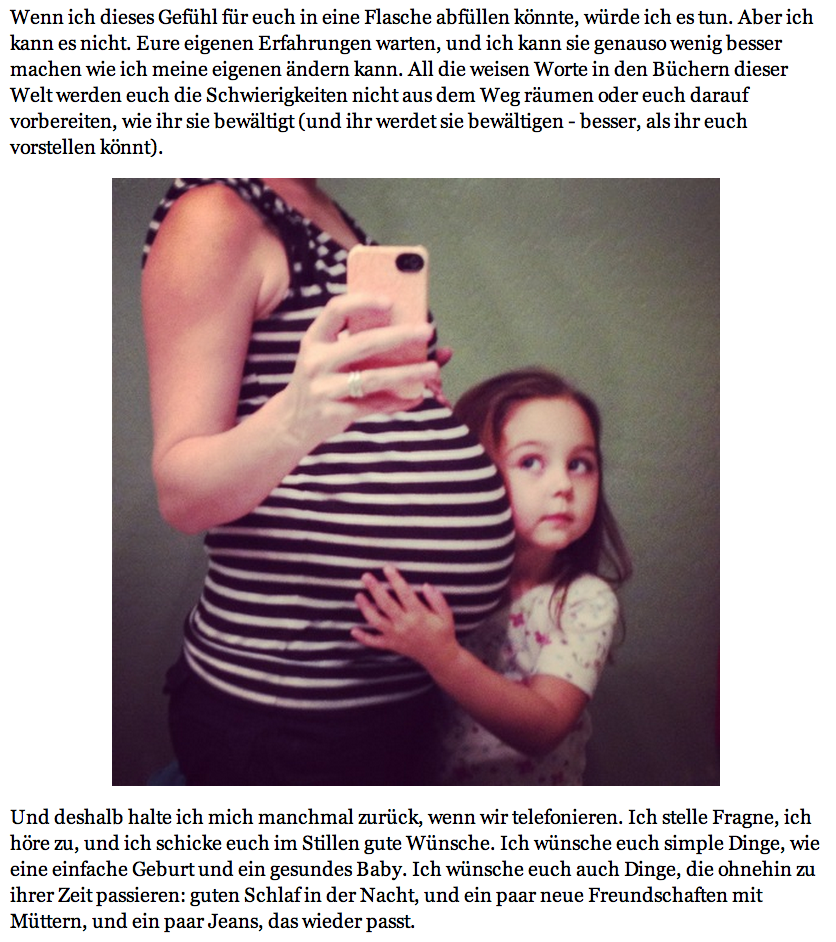 There is no end to my amusement over this. And lucky for me, the click of a button at the top of the screen let me read myself in English, as translated from German, as translated from the original English.
What do you think? It's so bad it's almost poetic, right?
"And I'll be swell."
The post was also picked up by iVillage.com..au in Australia, but over there I'm pretty much the same – only I go by "mum."
Thanks so much to those of you who liked and shared and read and commented on the piece. I'm honored that so many moms – new and not-so-new – can relate.
And now I'm off to translate myself into Czech and Hindi – just for kicks.