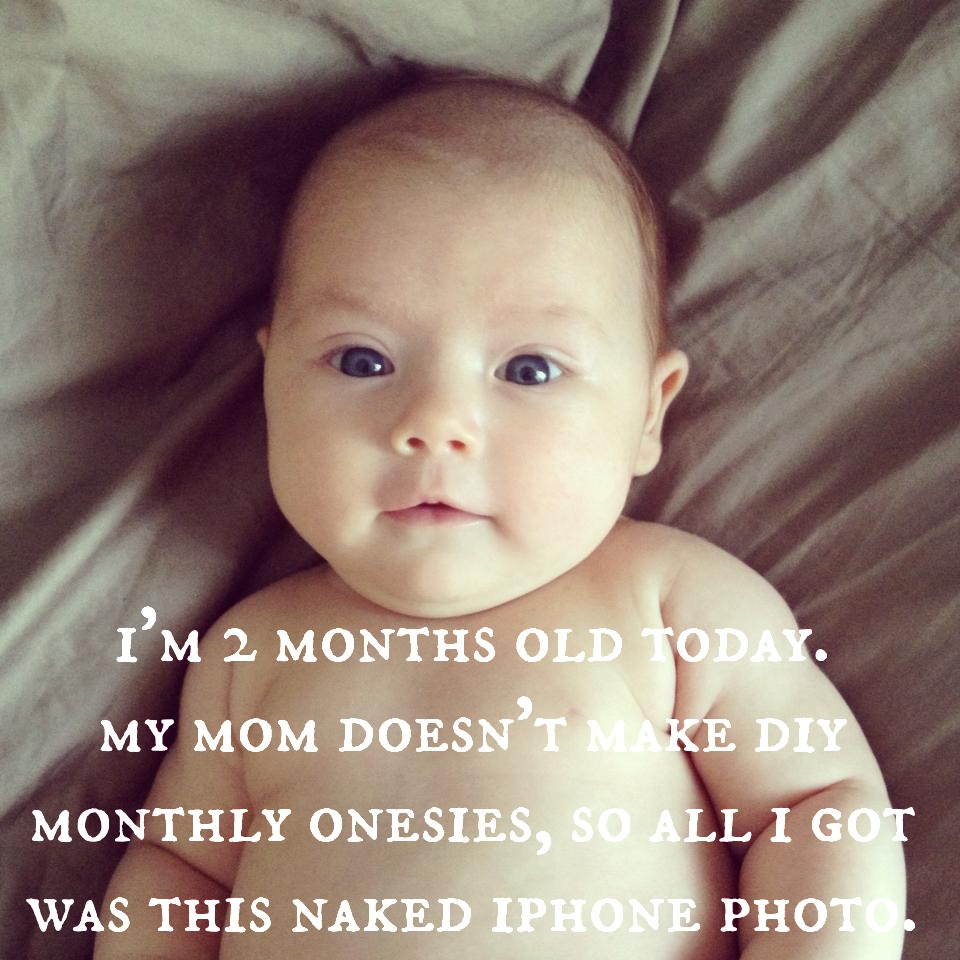 Obviously, I love the side-by-side sibling comparisons. And side-by-side photo collages in general.
Here are the babes at two months. Please disregard my atrocious photography with the first two kiddos – this youngest baby might get gypped in some areas (what baby book?), but her photographs will be the best by far (thank you, big-girl camera push present and thank you, iPhone 4S/Instagram).

And because I didn't do a 1-month side-by-side, here it is retroactively. I think they all kinda look alike in the top photos!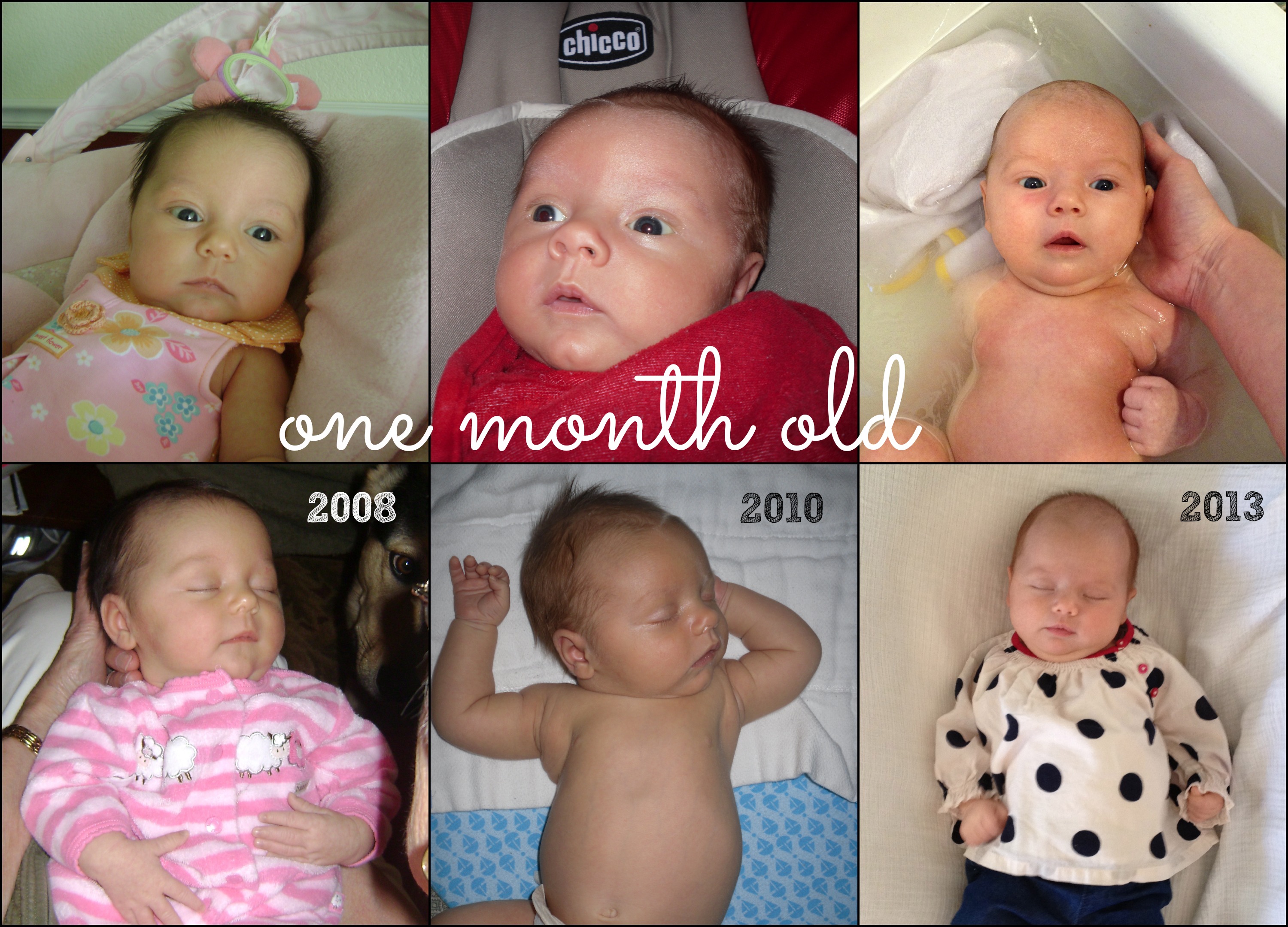 Do you see any resemblances? Do you procrastinate by editing photos compare your babies like this?