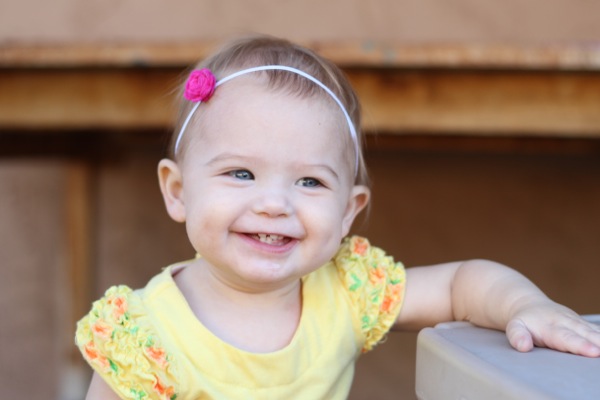 For a whole year I've been waiting for The Sad.
Knowing she was the last, knowing each thing big or small would be the last time we did or said or celebrated that thing, I waited to feel the lastness of it.
And I expected the lastness to feel sad.
Sometimes it did, but most of the time it didn't. Most of the time, lastness came and went like firstness often does: smallish and same, surprisingly everydayish, barely a statement and more like a quiet pause before life moves on.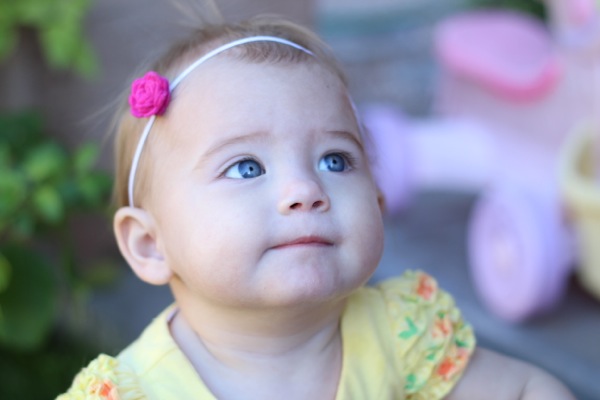 The last hospital bag to pack, the last sleeper nightgown outgrown, the last first tooth and the last first giggle and the last time a bouncy seat got us through a hurried dinner: They weren't really all that sad, if I'm being completely honest.
But as the last first birthday approached, The Sad started to creep in. I found myself driving in the car and feeling an underlying panic that I had only a certain number of days left. It was a feeling morbid and unfounded and totally bizarre, as if she were moving away and I was going to have to say goodbye forever.
Picking it up and turning it over to get a better look, I realized that this low-level anxiety was really motherhood's most classic contradiction: the desire to hold on when the only option is to let go.
It was the letting go that had grown grotesque and ugly in my mind, like the 366th day of her life would mean the end of everything baby. But lo, today she awoke very much a baby. A 12-month-old in footed pajamas that still fit, and will still fit tomorrow. And she isn't going anywhere anytime soon.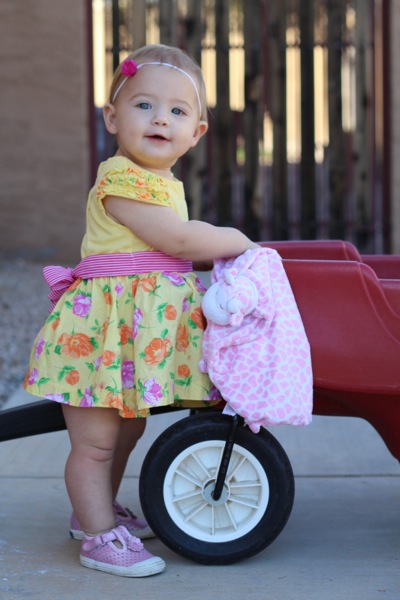 The Sad will come again, I know, as we distance ourselves from the time of newness and sleepless nights and desperately tired days. I see it in the faces of friends who are a few years ahead, who miss the weight of a baby on their hip, whose purses don't have cheddar bunnies in them.
"But it's good now, too," they always say. And I believe them because I want to, and because I know it's true.
It's true that The Sad and The Awesome are bed-buddies in the parenting experience. It's true that babies become toddlers become kids become teenagers become adults become parents become grandparents and on and on and on.
It's true that the damn cliches are mostly true, which is so inconvenient sometimes.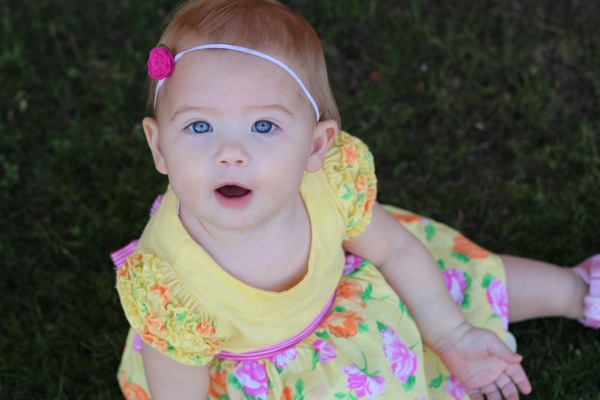 And so The Sad came and went over the last week or so. I acknowledged its presence and felt its weight and honored its importance. And then I let it go. I felt it slink away altogether yesterday as we watched her regard a pink-frosted cake solemly and then burst into hysterical laughter.
Because it's really, really hard to be sad when you're in the presence of this: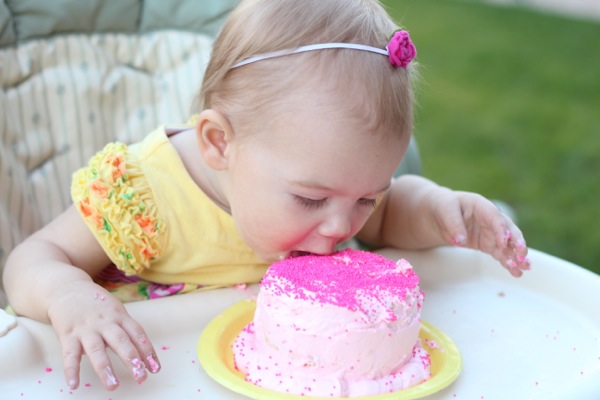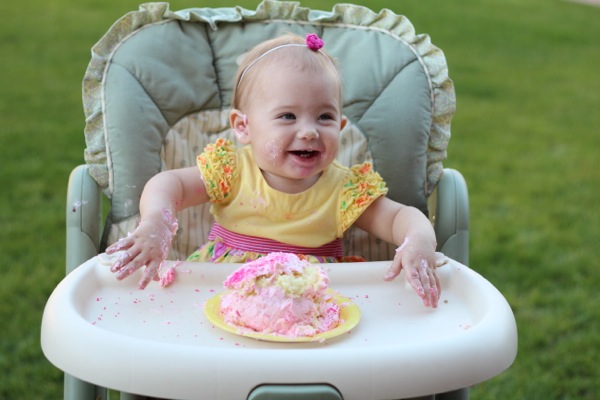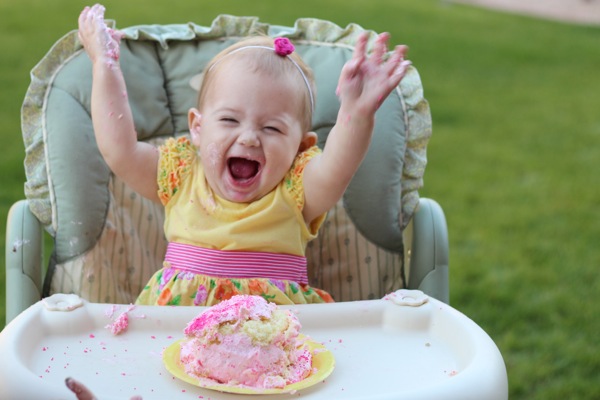 PS: If you want more thoughts on baby's first birthday, I have an essay called "The Last First Birthday" in this month's Raising Arizona Kids magazine, which you can read in print if you're local, or online here.